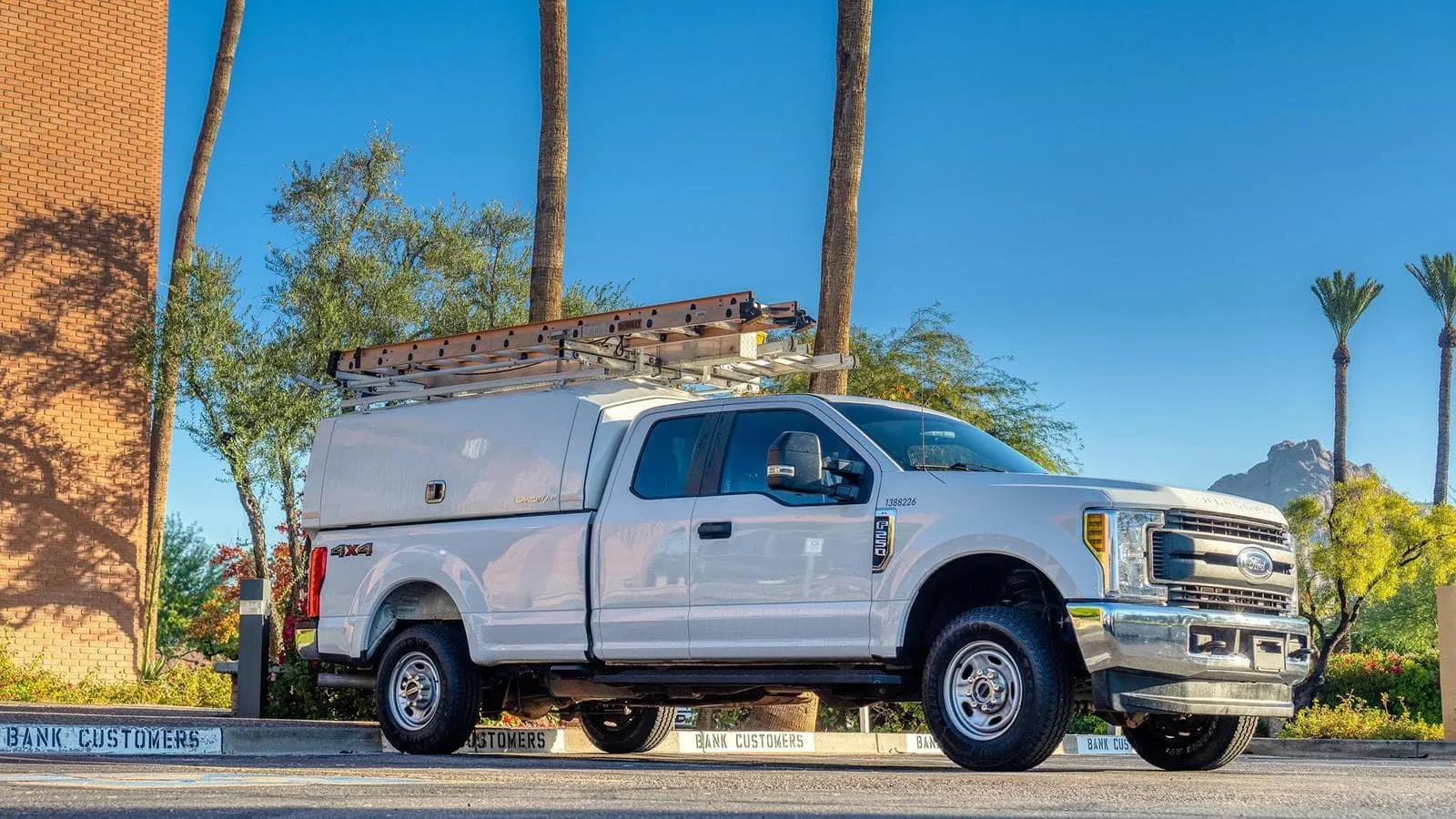 Contractor and Electrician trade needs are simple: get the job done as fast and efficiently as possible. 
What's worst for electrical contractors than leaving their commercial vans on the side of the road and having to carry their tools to the job site? 
With a Spacekap coupled with a 4×4 pickup truck, the contractor will drive his vehicle right beside the job site no matter the terrain and start working faster.  
Spacekap's new anchoring system is more rugged; it secures the unit more strongly, thus allowing ease of mind in off-road conditions, so get dirty but don't worry, your tools won't. All Spacekap models are dustproof.   
How Service Bodies Help Contractors & Electricians
When you're a contractor or electrician, the truck that you drive is your office. It has to withstand all of the wear and tear that it goes through while carrying tools, equipment, and materials for work. That's why service bodies are so important. 
With one of our shelving Quick Ship Packages (QSP), all your tools and equipment will be secure and ready to work when it's time. Also, the 40/60 exclusive back doors will keep the worker safe as he will never have to open the street-side door to access the cargo space.
Service bodies provide incredible benefits : 
a convenient place to store tools and equipment;

they are perfect for the electrical contractor and the electricians who need to transport heavy items;

they make it easy to work on projects in tight spaces and those who need more storage space;

they are durable and can withstand the wear and tear of daily use;

they come in a variety of sizes so that you can find the perfect one for your needs; 

they are equipped with shelves, drawers, and compartments to store tools and equipment

they increase the functionality of contractor & electrician vehicles and cargo vans. 
What Our Customers Are Saying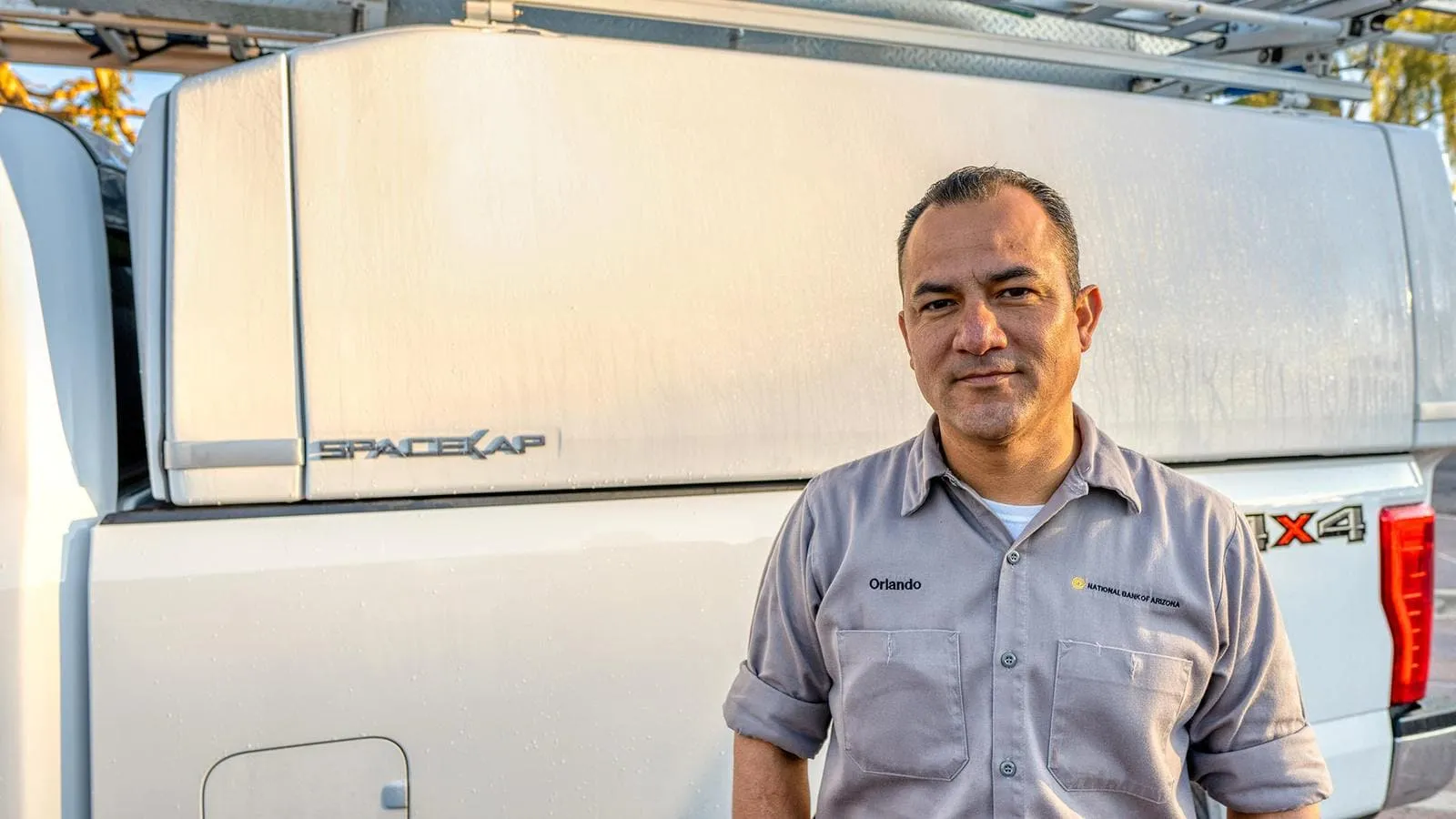 I drove a standard utility box for many years, and they're great, but the Spacekap is so much better. There are just a lot of really nice features about it : 

One of the features that I like is that it's very easy to access our ladders with the ladder rack, and it doesn't require a lot of space.

Another feature that I liked a lot is its great sliding toolboxes that I can access. 

The lighting is sufficient to work inside if I need to. 

The shelving is very accessible. I open the side door, and it's very easy to access my material and tools. 

Previously, I drove a standard work van. When you need to get materials or tools in those utility vans, you need to crawl on your knees to get to them. 

With the Spacekap, all the materials are there for you. The transition between the van and the truck was very easy.

-<insert full name and occupation of client featured in youtube video>
More information on shelving solutions for electricians & contractors
Turn Any Full-Size Pickup Truck into a Building Maintenance Workhorse
Trusted by 1,000+ companies in North America, our products are made to last 15 to 20 years without rust. Also, with our specially designed shelves from Ranger, they will not get lost and stay sound as long as you keep your unit.
All our models offer:
Universal fit for 6 & 8-foot pickup boxes

Unique transferability options

Rustproof

Lightweight construction

Customizable shelving units

Capability to be installed on 4×4 vehicle

Odor and fume-free cab

Over 15 years of lifespan

Impressive vehicle swapping options

Great resale value!
Looking to equip your electrician truck with a service body or replace your truck cap? Look no further than our slide-in service body.
Spacekap truck bodies can meet your needs for electrical contractors and the electrician industry. Lightweight, rust-proof, and secure, our product will increase your efficiency and help you save money on your work trucks.
Get more information on our service bodies. 
Frequently Asked Questions 
Can I Order a Customized Interior Design, or Am I Limited to QPS? 
Most of our customers opt for our Spacekap Quick Ship Packages (QSPs) due to their fast lead time and overall value. However, we do offer customization. If interested, please phone us at 1-800-363-0655 for more information (i.e., estimated time frame, budget, etc.).
Can the Spacekap Be Painted to Match My Electricians Truck? 
Yes, the Spacekap can be painted, but we do not currently offer this option. Please check with your local garage and paint shop. We also recommand to wrap your unit locally your enable the full marketing potentiel of your Spacekap with your logo and color on it.
How Much Weight Can Be Put In the Deck/Overhang of a Diablo? 
The deck is reinforced to support up to 250 lb. A higher capacity deck/overhang is optional. Please contact Spacekap for more information.
Can I Leave My Tools and Equipment inside the Spacekap When Removing It? 
Yes, with the use of our lifting bars, you can leave up to 1,000 lb of equipment inside. However, we suggest securing the Spacekap onto a solid surface to prevent injury.
How Long Does It Take To Remove My Spacekap from My Truck? 
<insert image/video that appears under this question on the electrician/contractor page>
Using a forklift takes only 5 minutes to remove your Spacekap from your truck bed.
Can the Spacekap Fit Any Truck Model? 
The Spacekap was designed in 1992 to fit universally on all work vehicles, work trucks, and full-size pickup trucks with either a 6.5′ or 8′ bed (Ford F-Series, GMC Sierra, Chevrolet Silverado, Dodge Ram, Toyota Tundra 2007+)