The pickup truck is an American icon. It's the vehicle that helped build this country, and it's been a staple of the automotive industry for decades. But recently, there has been a pickup truck shortage in the United States. This is causing problems for businesses across the country, from fleet management to construction companies. So what's causing this pickup truck shortage? And more importantly, how can Spacekap help solve it?
What is Causing the Pickup Truck Shortage and how is it Impacting Businesses
The supply chain disruptions are now becoming a major problem for many businesses that rely on trucks for deliveries and other tasks. The reason for the global shortage is the recent chip shortage, which has caused a decline in truck production. This is making it increasingly difficult to go car shopping at dealerships, and the trucks that are available are often much more expensive than usual.
While the chip shortage affects all pickup trucks, it has a particularly big impact on smaller pickup trucks like the Ford Ranger and General Motors' Chevrolet Colorado. In fact, GM President Mark Reuss says the chip shortage is the 'worst' auto supply issue he has seen. These trucks are in high demand for small businesses, but they are not as popular among consumers, so the factories that make them are not as high of a priority for chipmakers.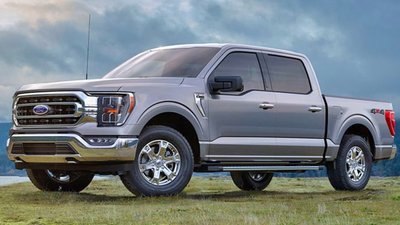 Fleet management companies are especially finding it difficult to keep up with the demand for trucks as more and more businesses are turning to them for their transportation needs. In addition, contractors are struggling to find trucks that can handle their workloads, and the auto industry is reporting that sales of new vehicles are down significantly.
The pickup truck shortage will likely continue for some time as the chipmakers struggle with the supply shortage in semiconductor chips or other chip supplies. This is causing businesses to explore creative solutions, such as Spacekap's service bodies.
A service body can be attached to any pickup truck, which makes it a versatile option for businesses that need more storage now and cannot wait until a new, bigger truck is available. Moreover, the delays in getting a new pickup are longer. However, because the Spacekap service body is universal, it can be installed on an older pickup and transferred to a new one later. Thus, Spacekap service bodies are a clever way to address the current pickup truck shortage.
How Spacekap's Service Bodies can Help Alleviate the Problem
Spacekap service bodies can help with the pickup truck shortage. This is because they are made to fit on pickup trucks that are older too. That means that your current pickup truck can be updated to complete needed work. Businesses like fleet management, construction companies, and dealerships will benefit from our service bodies because they can improve the trucks they already own – instead of purchasing new trucks amid a shortage.
The Benefits of Using a Spacekap Service body for your Business
Businesses that rely on pickup trucks to transport goods and equipment feel the squeeze as the pickup truck shortage continues. The Spacekap service body offers a solution to this problem. Spacekap's fiberglass body can be mounted on any pickup truck, new or old, allowing businesses to improve the available space in their older trucks. This is an excellent option for businesses needing to transport large or multiple items simultaneously.
The benefits of using Spacekap service bodies include:
1. Increased storage capacity
2. More organization and efficiency
3. Easier to access equipment and tools
4. Can be used as a mobile office or workshop
5. Protects cargo from the elements
6. Reduces fuel consumption
Comparison of Different Types of Service Bodies Offered by Spacekap
There are many different types of service bodies offered by Spacekap, and each one has its own set of benefits. This section will compare the different types of service bodies to help you decide which is right for your business.
Compak
The Compak is one of Spacekap's most popular models. It is a fiberglass body that can be mounted on any pickup truck and offers increased storage capacity and organization. The Compak also features an easy-access equipment rack, making it perfect for businesses transporting large or multiple items simultaneously.
The Compak model is best suited for the transportation industry. The truck body can be used to transport goods and materials, making it a valuable tool for businesses that need to move supplies quickly and efficiently. Compak's aluminum construction is lightweight and easy to maneuver, which is ideal for narrow roads and tight spaces.
Wild
Spacekap's Wild model is a service body that helps to alleviate the pickup truck shortage. It is designed to be mounted on the bed of older and newer pickup trucks and provides storage and a workspace for a wide range of applications. The Wild model has a variety of features, including:
– A tilting deck that allows for easy access to the stored items
– Electric door locks for secure storage
– LED lighting for easy visibility at night
– A built-in 12V plug to keep tools charged
The Wild pickup truck body is perfect for the construction industry. Its durable design can handle the wear and tear of working on a construction site. Additionally, the Wild's multiple compartments can help organize and store tools and materials, making it easy to access them when needed.
Diablo
Spacekap's Diablo model is a service body that can also be mounted to an older pickup truck. It features durable construction and plenty of storage space, making it perfect for use in various applications. With its versatile design, Diablo can be adapted to meet the needs of any business or individual.
The Diablo model is most suited for the construction industry. It can carry a large amount of weight and is durable enough to withstand the rigors of the job site. Additionally, it has several features that make it ideal for use in construction, including an enclosed storage compartment, a workbench, and ample space to store tools and equipment.
Conclusion
As the pickup truck shortage continues, businesses are looking for solutions. Spacekap's service body offers several benefits that make it an excellent option for businesses needing to transport large or multiple items simultaneously.
If you're looking for a pickup truck that can help with your business needs, you may be experiencing some difficulty finding the right one. The pickup truck shortage has been making headlines lately and will only worsen. But don't worry, Spacekap has the perfect solution for you.
Spacekap specializes in creating universal service bodies for both new and old pickup trucks. They can outfit your current pickup truck with a custom body to help you complete your specific job, alleviating the need to buy a new truck. Whether you need to transport equipment or materials, or if you need to have a mobile office or workshop, Spacekap can help.
You can contact us today to learn more about how Spacekap can help address the truck shortage. They would be happy to discuss your individual needs and find the perfect solution for you.